The Eastside Camera Club (ECC) is an active in-person year-round club that provides a friendly and positive environment for anyone interested in photography in Macomb County and surrounding areas of Michigan. Our informal and relaxed monthly meetings and frequent group shoot activities allow members with all levels of skill, interest and equipment to share and enhance their photography skills while enjoying the club's comraderie. Please see our About Us page to learn more about our club and what it has to offer you.
---
Upcoming Events
Color key: [Monthly Meeting] [Group Shoot]
Sunday, October 15, 2023, Steppingstone Falls, Brunch, and Halloween Ghosts and Goodies at Crossroads Village. Bring your tripod, ND filters if you have them, and a remote shutter release if you have one.
Carpool location is the Walmart parking lot at M-59 and Mound Rd, right behind Arby's
7:30 AM: carpool departs
8:00 AM: Arrive at Steppingstone Falls, 5161 Branch Road, Flint, MI, photograph until 10:30 AM or so. A set of manmade waterfalls provide an opportunity to take long exposure waterfall photos. Tim is bringing a bunch of Neutral Density filters and step-up rings for you to borrow, and will teach you how to use them if you need any help.
10:30 AM: Brunch at Bray Road Diner, 7513 N Bray Rd, Mt Morris, MI
12:00 PM to 2:30 PM: Halloween Ghosts and Goodies at Crossroads Village and Huckleberry Railroad, 6140 Bray Rd, Flint, $15 admission. Photo opportunities will include families, kids, and historic buildings.
2:30 PM: Drive back to carpool location
Thursday, October 19, 2023, 6:30-9:00 PM, Monthly Meeting: (submit your 12x18 prints to the Eastside Camera Club 2023 Print Competition) Group Shoot, Very Best, Special Assignment "Street Photography".
Thursday, November 2, 2023, at 6:00 PM: Indoor Group Shoot in our monthly meeting room, Room 1 of the Shelby Township Activities Center, 14975 21 Mile Rd (north side of 21 Mile Rd, just west of Hayes)
We'll set up tables with things to photograph, such as old things, macro photography, etc
Bring your cameras, lenses and tripods for a few hours of weather-proof November fun
Also bring something(s) small that others might enjoy photographing
Extra credit if you bring backgrounds, lights, etc
Thursday, November 16, 2023, 6:30-9:00 PM, Monthly Meeting: ($25 Annual Dues) Nature, Very Best, Special Assignment "Blur, such as Intentional Camera Movement, Zoom Blur, Rotation Blur".
Saturday, December 2, 2023, at 8:00 AM: Pere Marquette 1225 - the North Pole Express from Owosso to Ashley - ECC's fourth (almost) annual extravaganza! See these amazing photos from our 2019 trip or this video of what you'll exprerience and 2018 trip and these pre-historic photos for inspiration to attend.
Meet in the Walmart parking lot at M-59 (Hall Road) and Mound, in the parking spaces nearest to Arby's.
Leave as a group in one or two cars at 8AM, arriving at the Steam Railroading Institute, 405 S Washington St, Owosso, MI at 9:15AM to take some photos of the train getting a head of steam.
The train departs at 10AM, and we'll have a few selected spots along its route to beat the train to, set up for photos, then jump back in the car to the next spot.
By about 11 AM we'll be in Ashley to watch the train back up and disappear into its own steam, then take photos of the kids and elves and other festivities. We'll eat lunch and return back to Walmart by about 4PM.
Other possible dates for this group shoot are Nov 18, 19, 25, 26 and Dec 3, 9, 10, 16 and 17.
Thursday, December 21, 2023, 6:30-9:00 PM, Monthly Meeting: Pizza Party, submit 15 more photos taken this year.
Thursday, January 18, 2024, 6:30-9:00 PM, Monthly Meeting: Color Creative, Very Best, Special Assignment "TBD".
Tentatively, a Friday and Saturday in January or February: Canadian Raptor Concervancy, take photos of birds in flight and perched. About a 3-hour drive. Requires passport or enhanced driver's licence to get into Canada. Approx $50 each, depending on how many people go.
Thursday, February 15, 2024, 6:30-9:00 PM, Monthly Meeting: Monochrome, Very Best, Special Assignment "TBD".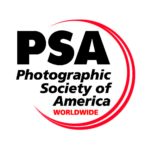 Member Organization